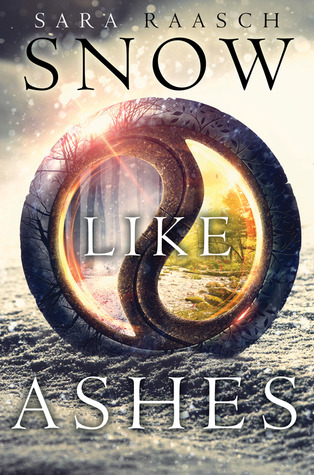 The Details
Title:
Snow Like Ashes
Author:
Sara Raasch
Number of Pages:
432
Publishing Date:
October 14, 2014
Publisher:
Balzer + Bray
The Synopsis
A heartbroken girl. A fierce warrior. A hero in the making.
Sixteen years ago the Kingdom of Winter was conquered and its citizens enslaved, leaving them without magic or a monarch. Now, the Winterians' only hope for freedom is the eight survivors who managed to escape, and who have been waiting for the opportunity to steal back Winter's magic and rebuild the kingdom ever since.
Orphaned as an infant during Winter's defeat, Meira has lived her whole life as a refugee, raised by the Winterians' general, Sir. Training to be a warrior—and desperately in love with her best friend, and future king, Mather — she would do anything to help her kingdom rise to power again.
So when scouts discover the location of the ancient locket that can restore Winter's magic, Meira decides to go after it herself. Finally, she's scaling towers, fighting enemy soldiers, and serving her kingdom just as she's always dreamed she would. But the mission doesn't go as planned, and Meira soon finds herself thrust into a world of evil magic and dangerous politics – and ultimately comes to realize that her destiny is not, never has been, her own.
Snow Like Ashes is a debut book, the first in a series. It really piqued my attention because first of all, the cover! It really ensnared that harmonious-dystopian-society depicted in the synopsis, and that pleases me. Well, the plot so far is interesting, with those unique names and mysterious kingdoms. Questions arise from the back of our mind like "What is with the Kingdom of Winter?" or "A Warrior for WHAT? Is there a war or something?" so that sense of secrecy is present too.

Lastly, it involves politics! I also happen to like the fantasy-politics genre, much like the Game of Thrones, so I guess this would be a good hit for me.
I'm really excited for this book, so yes. Surely I will pick this up when the time comes!
THAT IS ALL.