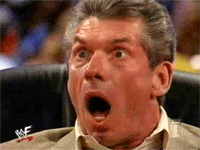 Sixteen years ago the Kingdom of Winter was conquered and its citizens enslaved, leaving them without magic or a monarch. Now the Winterians' only hope for freedom is the eight survivors who managed to escape, and who have been waiting for the opportunity to steal back Winter's magic and rebuild the kingdom ever since.
Orphaned as an infant during Winter's defeat, Meira has lived her whole life as a refugee, raised by the Winterians' general, Sir. Training to be a warrior—and desperately in love with her best friend and future king, Mather—she would do anything to help Winter rise to power again.
So when scouts discover the location of the ancient locket that can restore their magic, Meira decides to go after it herself. Finally, she's scaling towers and fighting enemy soldiers just as she's always dreamed she would. But the mission doesn't go as planned, and Meira soon finds herself thrust into a world of evil magic and dangerous politics—and ultimately comes to realize that her destiny is not, never has been, her own.
Sara Raasch's debut fantasy is a lightning-fast tale of loyalty, love, and finding one's destiny.
Review
I am absolutely picky when it comes to High Fantasy. It's not that I don't like it (I really do), but sometimes it's kinda hard to find HF novels with superb writing. When I laid my eyes on Snow Like Ashes, I was somehow doubtful about it. I liked the plot, but I wondered "What if the writing's not my type" or "What if the plot isn't as good as it looks" and countless other what-ifs. So I decided to read it, once and for all.
The story is set in the world of Primoria, a domain that has eight kingdoms. Four of them are Rhythm kingdoms, while the other four are Season kingdoms. As their namesake, the Seasons exhibit the same season year-round, and conversely, they're named after the Season they possess. Winter, Autumn, Spring, and Summer. On the other hand, the Rhythms are those that experience variable seasons. They are Cordell, Yakim, Ventralli, and Paisly. Each kingdom has a ruler, and that ruler possesses a Conduit, a magical object that controls their territories' magic.The heroine of this story is Meira, an "orphan" from Winter. Winter only has a handful of citizens, because the Spring leader Angra decided to decimate their numbers. She is a fierce warrior (or warrior in training), and after encountering betrayals and deceits, she decides to make her game stronger.
Meira along with the other characters such as Mather (Winter's heir) and Theron (Cordell's prince), were skillfully written. All of their characteristics and personalities were shown in an underlying way. What I especially like about the characters is the apparent sympathy I have for them. I feel that I can relate to what the situation they are currently in.
"Maybe I am an escaped animal, and maybe they should look at me with that flicker of fear. This is who I am, isn't it? The untamed, unpredictable, useless orphan girl. I don't want them to hate me this much. I don't want to blame them for this. But I do, and that hating and blaming makes my chest burn until I think I might incinerate from the inside out."
The writing style made me dumbfounded, because it's basically what I look for to call a book GOOD. The words aren't superfluous, everything is described in full detail without cramming everything in one page, and the list just goes on. This book's world-building is also magnificent. It's not your typical magic land, it's much more than that. It's politics, romance, and loyalty.
This book really affects me as a person. Meira does too. The pages contain so many feelings and emotions, all of which were triggered when I read them, and I have to say, I love this book so much. It has a perfect, bitter-sweet romance with swoon-worthy (not my emphasis though) boys and a girl, and of course, magical & political disputes between the kingdoms. My heart remained in Primoria even after I've finished it.
Rating
Because of this book's effect on me, as well as its perfect world-building and characters, I rate this book 5 out of 5 grenades!!! :)
Interview!
Yes. Here are the questions Sara asked, as well as my answers!!
1) Who is your favorite character in Snow Like Ashes?
That's kinda tough! But to think of it, I really love how badass Meira is, as well as how strong yet fragile Theron is. So yeah, my favorite character is either Meira or Theron!!! (Gotta love the hotties haha!)
2) Which Season Kingdom would you be from?
WINTER. Definitely Winter!! I really love the cold and ice, so I think living in a kingdom like Winter would be a dream come true. But if, somehow, Winter doesn't accept me as its citizen, I'd be in Autumn, because of how beautiful that place and its people are!
3) If you could have a conduit (any item imbued with magical power), what would it be?
Definitely a war ax. It's one of my favorite weapons, so yeah! I love how heavy it'd feel, and how destructive it would be.
4) Winter needs you for the fight! What kind of soldier would you be: melee, ranged, or would you be a soldier at all -- maybe you'd be back at camp, helping tend to wounded, or organizing attacks, or creeping through enemy territory on scouting missions?
I think I'd do good as a ranged soldier. I have a relatively good accuracy at aiming for things, and I'm pretty agile. Plus, I love throwing things, like darts, scissors, and knives (I'm pretty weird, I know). But in any case, I will obey what my superior commands, since that is what soldiers do.
Lightning Round
Mather or Theron?
Mather.
Snow or heat?
Snow.
Fancy clothes or comfy clothes?
Fancy clothes. Although I'd prefer fancy AND comfy clothes over the former.
About the author
Sara Raasch has known she was destined for bookish things since the age of five, when her friends had a lemonade stand and she tagged along to sell her hand-drawn picture books too. Not much has changed since then — her friends still cock concerned eyebrows when she attempts to draw things and her enthusiasm for the written word still drives her to extreme measures. Her debut YA fantasy, SNOW LIKE ASHES, came out October 14, 2014 from Balzer + Bray, and the sequel, ICE LIKE FIRE, comes out October 13, 2015. Neither feature her hand-drawn pictures.