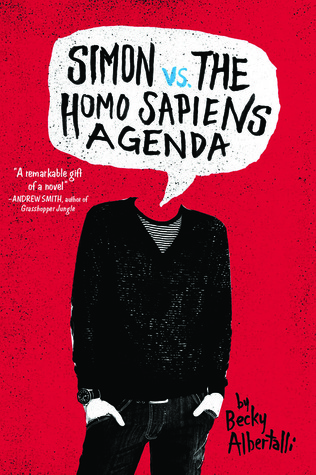 Title:
Simon Vs. The Homo Sapiens Agenda
Author:
Becky Albertalli
Number of Pages:
303 (Hardcover)
Publication Date:
April 7, 2015
Publisher:
Balzer & Bray
Synopsis
Sixteen-year-old and not-so-openly gay Simon Spier prefers to save his drama for the school musical. But when an email falls into the wrong hands, his secret is at risk of being thrust into the spotlight. Now Simon is actually being blackmailed: if he doesn't play wingman for class clown Martin, his sexual identity will become everyone's business. Worse, the privacy of Blue, the pen name of the boy he's been emailing, will be compromised. With some messy dynamics emerging in his once tight-knit group of friends, and his email correspondence with Blue growing more flirtatious every day, Simon's junior year has suddenly gotten all kinds of complicated. Now, change-averse Simon has to find a way to step out of his comfort zone before he's pushed out—without alienating his friends, compromising himself, or fumbling a shot at happiness with the most confusing, adorable guy he's never met.
Review
First of all, I wanna thank ate Jesselle V. for giving me this prize! I won it from her blog giveaway.
This book is about a gay teenager named Simon Spier, who's in a sort-of relationship with another teen aliased Blue, over the internet (Simon's alias is Jacques). They started emailing after Simon saw Blue's post on their school Tumblr. They don't know each other's real names, but they're from the same school. The book focuses on Simon's struggles when his acquaintance Martin somehow gets hold of screenshots of Simon and Blue's emails, and blackmails him to get to his crush Abby (one of Simon's close friends).
One of the things that I like about this book is that Simon's one sassy protagonist. He's not afraid to cuss or say bad words, and I can really relate to his level of sarcasm. Frankly, this book is hilarious. I found myself on the floor, laughing like a fool when I was reading this. There's something to the way Becky wrote Simon as a humorous individual that really gets to me.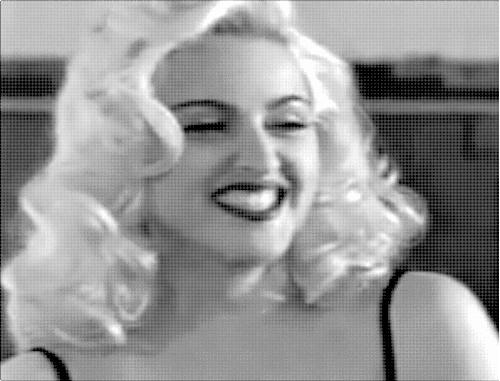 I also love Simon and his circle of friends. They understand each other, laugh with each other, and even hang out very often. If Simon's hilarious, so are his friends. More reason to enjoy the book, right? There's even this funny little scene wherein Simon finds himself drunk. In a gay-bar. Yikes. Don't worry though, it did not end in a hook-up.
Simon's family is also one thing that I love about this story. They're all supportive and caring for Simon. If I were in his shoes, I wouldn't ask for anything else. He makes this big decision right on Christmas Day, and they all ended up laughing, in perfect timing.
The conflicts in this book were also written astoundingly. First, I was a bit worried about Martin, when Simon finds out what he's done. That's a good thing, since it really got into me. He also has this complex situation with his friends, but he handles it well and it didn't end up in any Friendship-Overs. Okay. I'm probably talking about the characters as if they were in the 8th Grade, but they're really mature. It may not seem like it at first, but they pretty much know many things about the real world.
The last, and best thing that I'm gonna tell you is about the romance in this book. In one part of the book, Simon thinks he knows who Blue is, but he's not really that person. This bothers him, since Blue pretty much knows who "Jacques" is. So, he asks Blue to reveal himself at a particular time and place. The latter doesn't respond. He feels unsure about him, thinking that maybe Blue will never reveal himself.
But then he does, and it's THE MOST. ADORABLE. SCENE. EVER! I can literally still see the sparks flying everywhere around them. He didn't expect that it'd be him. And that moment is just so precious for them. Of course, they become more and more intimate with each other. And everyone supports them. And it's basically a VERY-happily-ever-after.
Rating
Overall, this book was really cute and fun to read. Becky's writing was phenomenal. This book is a perfect coming-of age and Diverse YA story. I really do love it and I'm giving it 5 out of 5 grenades! If only I could give it a 6 or 7 though!
Guest Post: Simon's Top Five Literary Crushes
Raffy: So I really, really, really loved Simon Vs. The Homo Sapiens Agenda! I just couldn't let the opportunity of having miss Becky here on my blog pass.
Becky: These dudes are so cute, Simon would give them his last Oreo. (Maybe.) In no particular order.
1. Aaron from Adam Silvera's More Happy Than Not
Aaron is playful, funny, and so, so earnest. These two would never run out of geeky stuff to talk about, and there would probably be cosplay involved. Bonus: Aaron has terrible taste in Oreos, which means more Oreos for Simon!
2. Harry from J.K. Rowling's Harry Potter Series
A no-brainer. Harry is one of Simon's very first crushes, and Simon will be a little bit in love with him forever. Sorry, Draco!
3. Anthem from Emma Trevayne's Coda
Anthem is an utter badass, and he completely gets the importance of music. Simon
would swoon all over this guy.
4. Noah from Jandy Nelson's I'll Give You The Sun
Noah is a quiet kid with secret depths of passion, humor, and unfathomable artistic talent. Simon would be so smitten.
5. Blue from Simon Vs. The Homo Sapiens Agenda
Blue is shy, quietly funny, totally nerdy, and head over heels for Simon. In the end,
Simon's heart belongs to this guy, completely.
About the Author (from her site)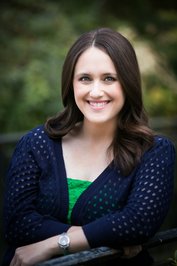 Becky Albertalli was born and raised in the Atlanta, GA suburbs and has been writing stories since preschool. Generally about her pets. She wrote and directed a tragic play at age twelve with a plot that borrowed heavily from a Lurlene McDaniel novel, read a lot (no really. A LOT) of THE BABY-SITTERS CLUB and SWEET VALLEY HIGH. In all seriousness, she wanted to be Mary Anne Spier, but was a total Mallory Pike. Becky is is a licensed clinical psychologist who got to work with the most amazing kids, teenagers, and adults. She is not currently practicing as a psychologist. She will absolutely never borrow her clients' stories for her fiction. Confidentiality is sacred, and it doesn't expire. She currently lives in Roswell, Georgia with her husband and two sons. She spends her days writing about teenagers and reading board books about trucks.
How about you guys? Who are your literary crushes? Comment down below!!
P.S. As you may have noticed, I completely changed the format of my reviews. I realized that this style is more convenient, so yeah.